Work Safe BC Physiotherapy
When workplace injuries happen, you may have coverage through WorkSafeBC for physiotherapy treatments at no cost to you. WorkSafeBC insurance provides rehabilitation services to help you recover from your work injury to get you healthy so you can return to work. Services may include physiotherapy services for orthopedic/musculoskeletal injuries, as well as home, neurological, or vestibular physiotherapy services.
Although we do not need a referral to get started with physiotherapy, we recommend that you visit your doctor if you haven't already. Your doctor will complete a medical assessment and determine what treatments are necessary for your rehabilitation. You may need other treatments in addition to physiotherapy.
Physiotherapy to injured workers is offered free of charge on WorkSafeBC accepted claims.
Need help recovering from your injury?
NEED HELP RECOVERING
FROM YOUR INJURY?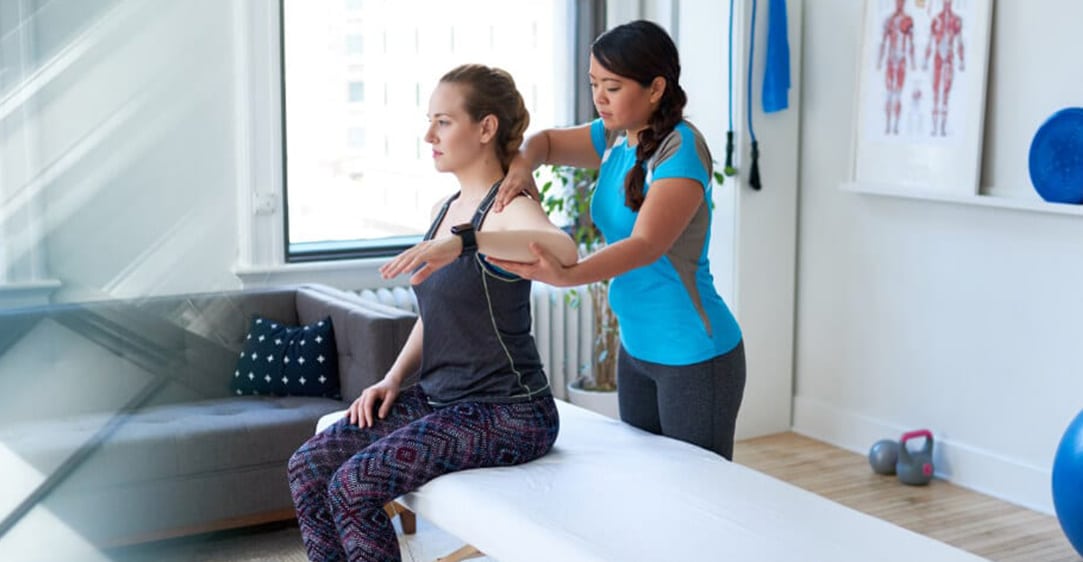 WorkSafeBC's program is designed to get you the treatment that you need right away. When you plan to get physiotherapy as part of your work injury treatment, you must consider these items:
At Nova Physiotherapy we help people recover from workplace injuries. Our goal is to is to help you get as pain-free as possible. Our physiotherapists will perform an extensive assessment including testing of functional status and identification of return-to-work barriers. Our physiotherapists work with you one-to-one to create individualized programs based entirely on your needs.
As part of the WorkSafeBC treatment plan, we offer shockwave therapy, manual therapy, IMS (dry needing), and customized exercise plans.
Our objective is to make sure that you recover from your workplace injury, it is safe for you to return to work, and prevent similar injury from happening again.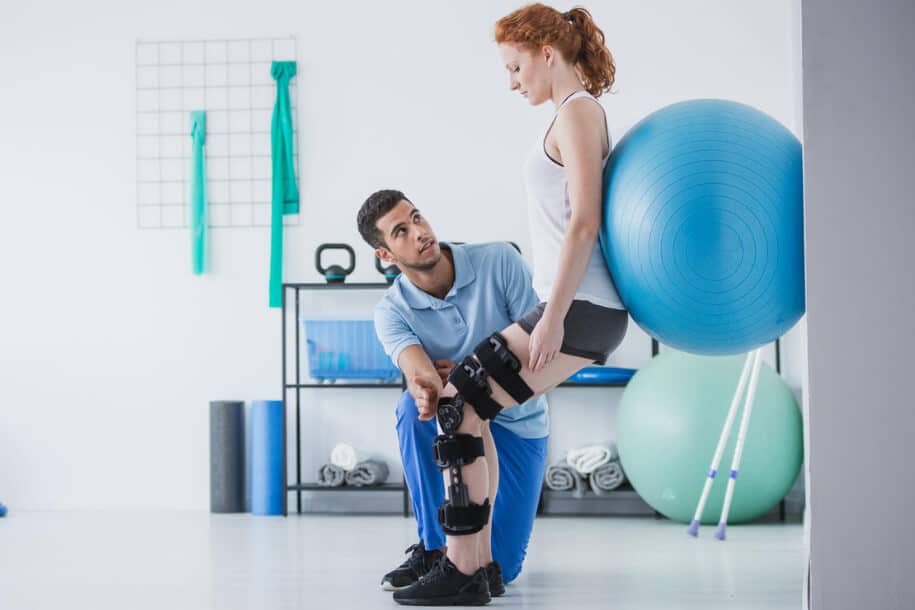 Need help recovering from your injury?
NEED HELP RECOVERING
FROM YOUR INJURY?


Frequently Asked Questions
Our rehab professionals are physiotherapists and kinesiologists. They are dedicated to providing you the best care and experience throughout your rehabilitation.
Who Pays for the Physiotherapy Treatments?
If your WorkSafeBC claim has been accepted and you have a WorkSafeBC claim number, we bill directly to WorkSafeBC. You will not pay anything.
Is Nova Physiotherapy a registered provider for WorkSafeBC?
Yes, Nova Physiotherapy is a registered provider for WorkSafe BC.
While attending Physiotherapy, should I see my Doctor?
It is a good idea to continue to see your doctor to monitor your condition. You should also see your doctor if there are any changes in your condition, or if your physiotherapist or doctor recommends that you make an appointment.
How many physio treatments will I get?
If approved by WorkSafe BC, you are entitled to one initial visit, and 15 visits or six calendar weeks of treatments, whichever is reached earlier. (Note that the date of the initial visit must be 3 months or less from the date of injury.) After that, you may get an extension every month, depending on what your physiotherapist recommends.
Will WorkSafeBC still pay for treatments if I have returned to work but am still experiencing pain?
Yes, WorkSafe BC will pay for treatments till the time your doctor and physiotherapist feel the need for the sessions. WorkSafe BC will always be in touch with the treating therapist and the therapist need to update the WorkSafe BC regarding the client's progress.
What happens if I do not return to work as planned?
If you are not able to return to work on full duties, your therapist will contact your supervisor and together plan modified or alternate duties considering what would be safe and suitable for the recovery, keeping the treatment in continuation.
WorkSafeBC's Contact Information