port Coquitlam Physiotherapy
Our Physiotherapists are located on westwood street in port coquitlam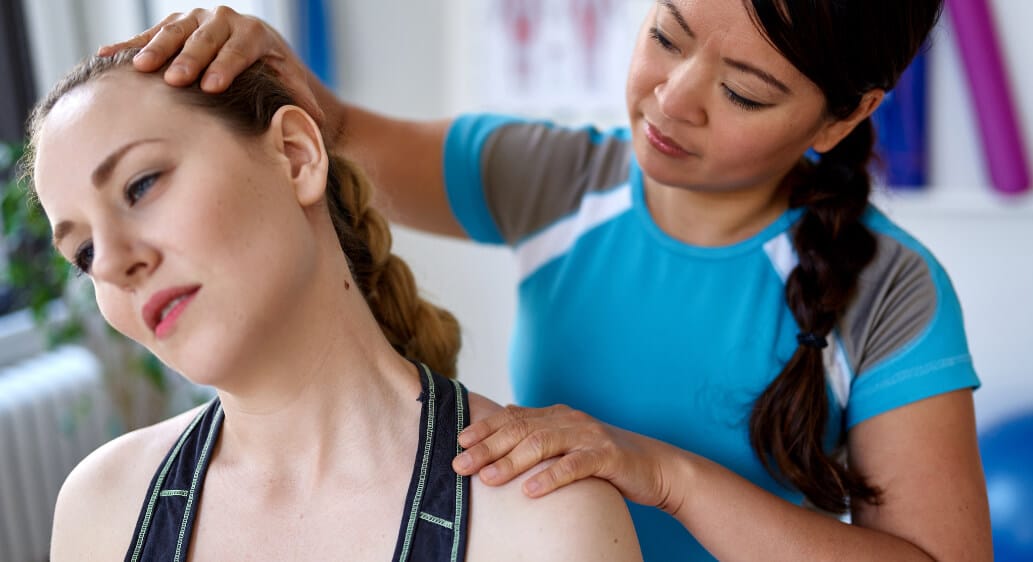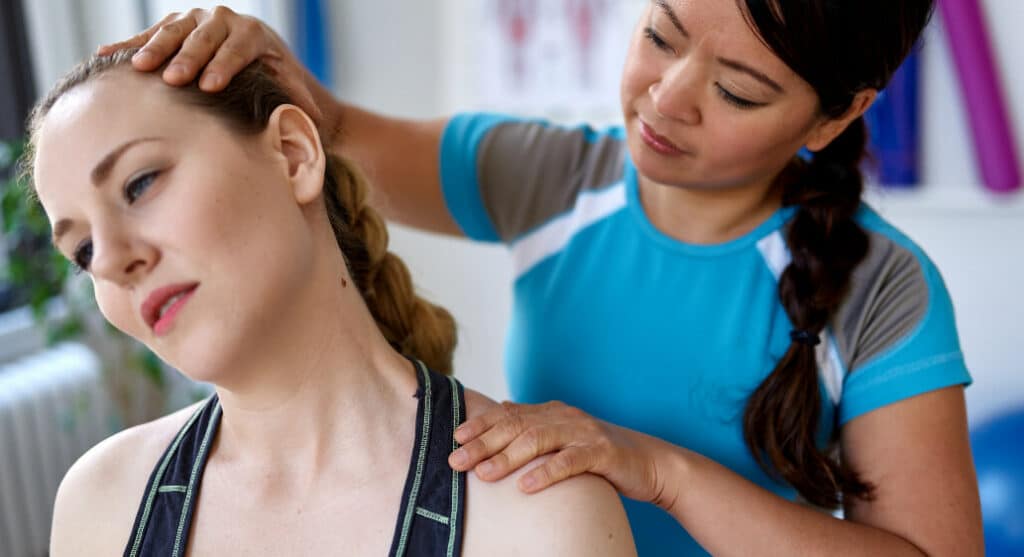 Port Coquitlam Physiotherapy
Physiotherapy is treatment provided by physical therapists that address acute and chronic physical conditions, which result in pain, loss of flexibility, and loss of function.
It includes a process of assessing to determine a diagnosis and providing treatment for the purpose of rehabilitation, injury prevention, and improving physical health.
Physiotherapy can help people who have injuries from traumas such as a car accident or sports injury. By receiving it you will experience a reduction in pain, increase in flexibility, and increase in function.
Port Coquitlam Physiotherapy Hours & Location
Do you have a soft tissue injury that needs rehabilitation?  Our physiotherapist in Port Coquitlam / Coquitlam BC can guide you to a swift recovery that's completely stress-free.
Your Port Coquitlam physiotherapist will provide you with a custom physiotherapy treatment plan . Sessions with our Port Coquitlam physiotherapists  are free of charge with ICBC funding and there are no user fees
Suite 112 – 3200 Westwood Street,
Port Coquitlam
Call us: 604-783-8300
Monday: 8 am to 8 pm
Tuesday: 8 am to 8 pm
Wednesday: 7 am to 8 pm
Thursday:  8 am to 8 pm
Friday: 7 am to 4 pm
Saturday: 9 am to 130 pm 
Sunday: closed 
Need help recovering from your injury?
NEED HELP RECOVERING
FROM YOUR INJURY?


Port Coquitlam Physiotherapy Services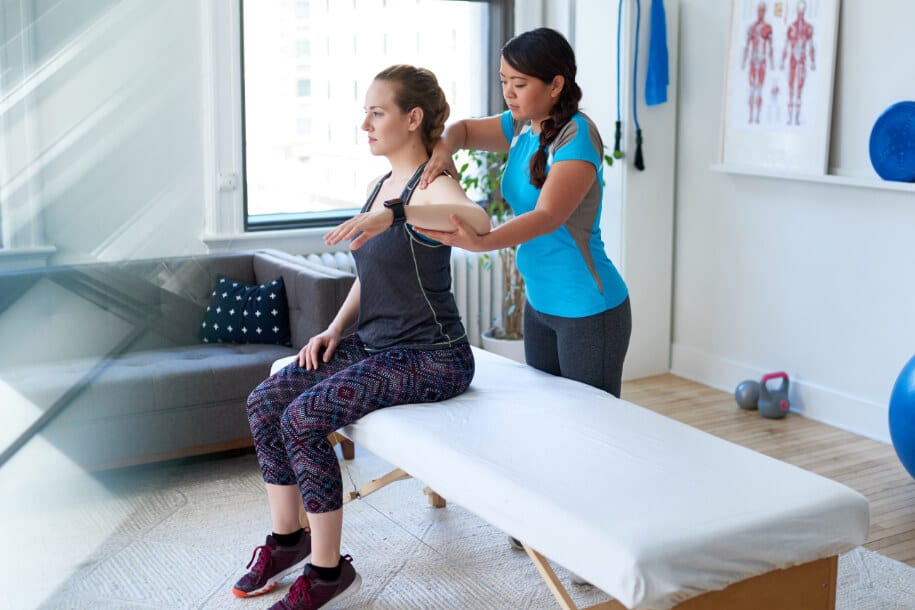 How our Port Coquitlam physiotherapists can help
At Nova Physiotherapy, we do a thorough evaluation which includes history taking, observation, physical examination, diagnosis of the cause of pain, and patient education.
Call for an appointment
604-783-8300.
Need help recovering from your injury?
NEED HELP RECOVERING
FROM YOUR INJURY?



Physiotherapy helps with the reduction in pain, stiffness, and swelling. It can help to increase mobility and increase your strength and function. Our Port Coquitlam Physiotherapists can assist you in returning to work and help to rehabilitate sports injuries. Future injury prevention is also a benefit.
Frequently Asked Questions
Our Port Coquitlam rehab professionals are physiotherapists and kinesiologists. They are dedicated to providing you with the best care and experience throughout your rehabilitation.
What Do Physiotherapists Do?
If you have never experienced significant pain or injury in the past, you may be wondering what physiotherapists do.
To learn, you can start by watching our video.
How do I know if physiotherapy will help me?
It is recommended you have a discussion with your doctor to find out if physio treatment will help you.
When is it appropriate to start Physiotheapy treatment?
It is important to start physio as soon as you are experiencing pain and/or loss of function. You do not need a referral from your doctor in order to receive physiotherapy.
What Kind of Treatment is Offered?
Physical therapists do hands-on therapy, which includes soft tissue massage and releases as well as mobilization to the joints. Manual therapy helps to loosen up the muscles and increase joint mobility. They use heat packs and ice packs as treatment as well.
The type of injuries that you have will determine the type of treatment a physio would provide. For example, our physiotherapist also provides acupuncture when needed.
Overall, physio treatment helps decrease pain and improve flexibility in the muscles.
Who are Physiotherapists?
Physiotherapists are healthcare practitioners. They have completed a master's degree in Physical Therapy at a university. They have a deep understanding of the muscular, skeletal, and nervous systems.
Looking at how people move and what their postures are like, they gather information about their patient's typical daily activities, such as things they do at home, at work, and in their leisure time.
They put all of that information together to look at the big picture and determine the cause for the client's complaint of pain, numbness, weakness, or stiffness.
What Sort of Education is Involved?
Physios provide education to patients so they have a better understanding of what contributes to their injury or pathology.
The therapist coaches patients on how they can manage their symptoms at home through changes in their daily activities, their sleep posture, and their sitting or standing posture.
They may give suggestions of how to improve the ergonomic setup of their work station. They give advice on how to safely participate in sports or hobbies that affect their symptoms.
How long are Physiotherapy sessions?
A physiotherapy assessment is 45 minutes in length.
During subsequent visits, the physiotherapist will spend 30 minutes with you one-on-one, however, you may need to be in the clinic for 45 minutes to allow time to perform exercises or receive the benefits of therapeutic modalities.
Is physiotherapy covered by extended health plans?
Physiotherapy is covered by most extended medical plans. We suggest you check with your insurance carrier to determine coverage details.
We are able to directly bill major insurance carriers such as Canada Life, Manulife, and Sun Life Financial.
What happens during a physiotherapy assessment?
During an assessment, the physiotherapist will ask you questions to gather information about your medical history and your current symptoms.
They will have you perform some basic functional tests including range of motion and strength testing. For example, you may be asked to lift your arm as high as possible or touch your toes to assess your mobility.
What Kinds of Exercises are Involved?
Physical therapists prescribe specific exercises for patients to do to assist with their rehabilitation goal.
Exercises are prescribed for the purpose of improving joint flexibility, strength, or stability. For example, if you are suffering from chronic lower back pain, a physiotherapist would show you core stability exercises to reduce your back pain.
Someone who is pregnant or has recently delivered a baby may also be shown core stability exercises aimed at increasing the stability of their lower back and pelvis.
Is physiotherapy covered by ICBC?
ICBC covers our services 100% and there are no additional out of pocket fees to those with an open ICBC claim.
ICBC will fund 25 physio visits within the 12 week period following a car accident.
If further treatment is required or treatment falls outside this 12 week period, we will contact your ICBC adjuster to request funding for your treatment.
If you have further questions about how to get started with ICBC funding, please reach our to our clinic via contact page and we will be happy to assist you.
What Types of Injuries Do phyiotherapists Treat?
Physical therapists provide treatment for various types of injuries such as acute injuries, muscle strains, ligament sprains, nerve injuries, and fractures.
They treat temporomandibular joint (TMJ) disorders, which cause jaw pain. They also treat headaches and vertigo as well as incontinence.
A physiotherapist can also help people recover from surgery or strokes.
Physiotherapy is extremely effective in relieving pain without using drugs or medication.
Therapists use various machines as treatment for pain relief as well as bringing circulation to the injured areas for faster recovery. Some of the common machines physiotherapists use are interferential current, TENS machine, and ultrasound.
How will my physiotherapy change over time?
As you progress and your symptoms improve, your physiotherapist will show you more exercises. They will also provide advice on how you can gradually return to work and/or return to your regular leisure activities.